VACATION ALERT:  I'M TAKING SOME TIME OFF THROUGH THE END OF THE YEAR, RETURNING JANUARY 10th.  HAPPY TO BOOK NEW CONSULTS AFTER THAT TIME.  In the meantime, book my 30-Minute Consult or Sleep Plan Plus A Consult
2 Week Virtual Consultation
A comprehensive sleep assessment to identify your child's specific sleep concerns
One hour consultation via email, phone or Skype
A clear, actionable and customized Sleep Baby Love Sleep Plan
Continuous email, text and/or phone support (which begins when you start your plan)
Access to a free online sleep tracker, and receive daily feedback.
Receive a What to Expect Plan so you are prepared to conquer the sleep world!
2 Week In-Home Consultation
You like to see my face and I like to see yours – perfect for the family who likes to talk directly (only consult will be in-person)
All the great features of a phone consultation, but I'll be in your home chatting with you.  (Baby or toddler does not need to be present – and it's easier when they are distracted or being watched by someone else or sleeping)
Includes Nursery Optimization Assessment
Within 20 miles of 60022, please
Once you book for payment, I will respond back with available dates to schedule the consult
1 Week Virtual Consultation
Same great features of the 2 Week consultation wrapped up in one week
If after one week, you want additional support, I will provide the second week for an additional $75
1 Week In-Home Consultation
I'll come in your home!  20 miles within 60022, please.  Babies and Toddlers do not need to be home (and it's easier when they are being watched by someone else or sleeping)
Includes Nursery Optimization Assessment
Once you book, I'll reach out to schedule the consultation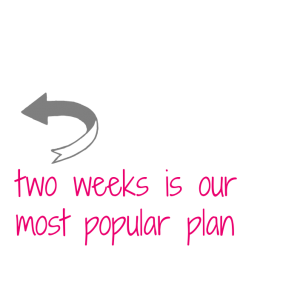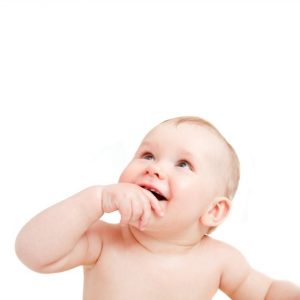 Sleep Plan + A Consult
Want the confidence to overcome your sleep challenges but you don't need the full support plan?  Sleep Plan + A Consult is exactly what you're looking for
Perfect for the family that needs guidance with a customized support plan but understands additional support is additional (don't worry, you'll have plenty of opportunities to make sure that you understand the plan)
Plus bonuses!? You'll receive the 60-minute consultation, personalize sleep plan plus a "what to expect plan" for the future and a discounted 30-minute support rate.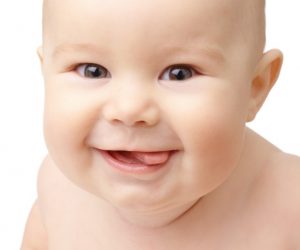 Expectant Parent / Newborn Consultation
45 minute consult discusses a variety of ways to instill healthy sleep habits to a newborn
Includes 2 Follow Up Email exchanges
Perfect for the new or soon-to-be parent
Includes a tip sheet and sleep expectations by age
Give the gift of sleep – a perfect gift
Additional $100 charge for an in-home consultation within 20 miles of 60022
Frequently Asked Questions
Wow, look at you, Susie, you finally put buttons on your site so that I can finally book online!
Oh yes, I'm so glad that you noticed – I do feel pretty techy.  So now when you're ready to book your consult, go ahead and click the "book it" button and you will be sent to a checkout page to pay.  Once I receive payment, I will send out everything else to book your consult and get the intake form to you.  If for whatever reason, you cancel the consult before it happens (with 24 hour advanced notice), I will refund your payment, 100%.  Super risk-free.
I'm not sure which package is right for me. Will you help me pick?
Of course!  Feel free to reach out to me and I can help you pick the best solution based on your specific situation.  I'm happy to have a 10 minute "get to know you call" to help make sure you think it's a good fit.  Click here to schedule a time that works best for you!  
Can you work with multiple members of my family?
Yes, contact me and I will create a very customized solution for your family once I learn a little about what you are trying to accomplish.
What if I want to ask you sleep questions but don't need a full support package?
I have the consult just for you!  If you ever want to borrow my brain, use me as a sounding board or just tell you what changes you should make to overcome sleep challenges – let's chat.  I offer a 30-minute consultation via phone or webchat.
You can book right here:  https://sleepbabylove.as.me/30mins2021
Do you work with twins?
Yes, I work with twins!  Twins are included in the pricing – 2 for the price of 1! Since you have twins, it's only fair that you get a break!
Do you offer follow up support for existing clients?
Yes!  Even the best sleepers can hit a little bump in the road requiring tweaking or follow up support.
$40 / Unlimited Support Per Day
$100 / Unlimited Support Per Week
$75 / 3 Day Unlimited Support Package
Do you offer an overnight package? One that you will come into my home for the first night?
Yes!  It's like a slumber party for grown-ups. If you "literally" need that extra hand holding and support to help sleep train your child, I can come to your house for either ½ night or full night packages.  If you are interested, I can customize a proposal for you.
Do you offer seminars, corporate training or talks at parenting groups?
Yes, Yes, and Yes!  I conduct a variety of seminars to parenting groups and corporate clients.  I can even talk on the topic of your choice. Prices vary based on group size and travel requirements so please inquire. Oh and if it helps, everyone who attends one of my sleep talks loves it!
I've heard about the Family Success Academy? What is it?
So glad you asked.  The Family Success Academy is where I host my online training courses.  I plan to create more content as it pertains to the whole family, not just child sleep.  I definitely suggest that you take a look at it www.familysuccessacademy.com and check out if a course is something that would work for you.