Birds Chirping and Light Are Waking Your Kids Up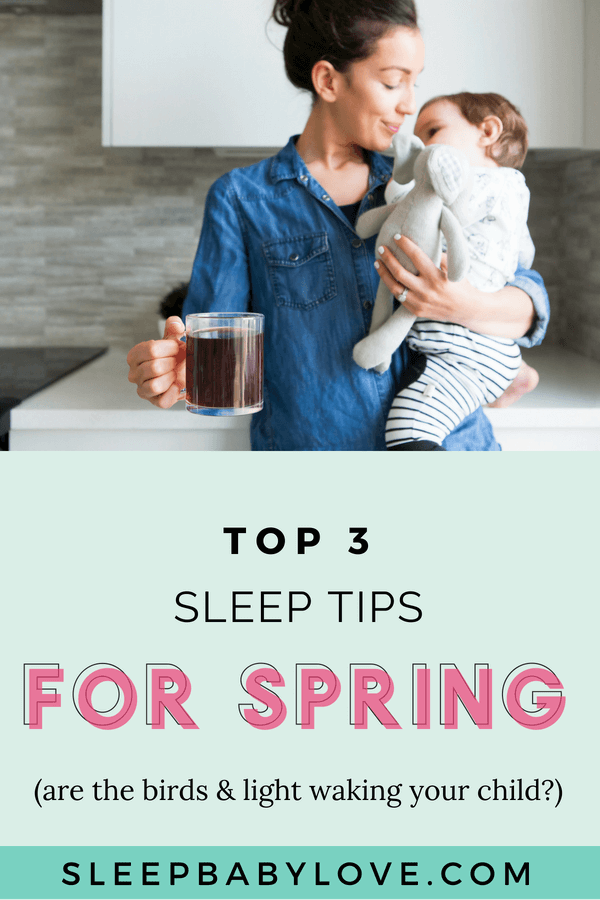 This post contains affiliate links to products that I use.    This is a guest post from another mom & I think that you will love it. 
This time of year is hard when it is bright later and later and the birds are chirping earlier and earlier.  The birds chirping in the morning and light are waking your kids up are causing big sleep issues in spring!  These tips should help your child to get back to a normal sleep-routine.
PROBLEM #1:  Birds chirping too early!

The birds are back from their winter vacation and they are chirping in full force starting at about 6am (or even earlier for some).  The best way that we have found to combat this noise in our house, is to turn on a fan or to use your white noise machine.   (We even do both at the same time if just one isn't working!)I love it because white noise just seems to filter out the noises and it really helps your child sleep better.   The best placement for your machine is on a wall where the sound would be coming in (in this case, near the outside wall.).    Ps- I was worried at one point that white noise was dangerous, but have found that it is safe.
(Becky here, this is the one that we use): 
PROBLEM #2  The kids don't want to go to bed when it is still light outside

The sun will start rising earlier in the morning and setting later at night and this can really confuse your kids!   Since Daylight Savings Time, the morning sunlight is already coming into the room about 40 minutes earlier than it used to and it will only get earlier until we get to the peak of summer. In our house, we use blackout shades to stop the kids from rising with the sun.  Not all blackout shades will…