When Can a Toddler Sleep With A Blanket?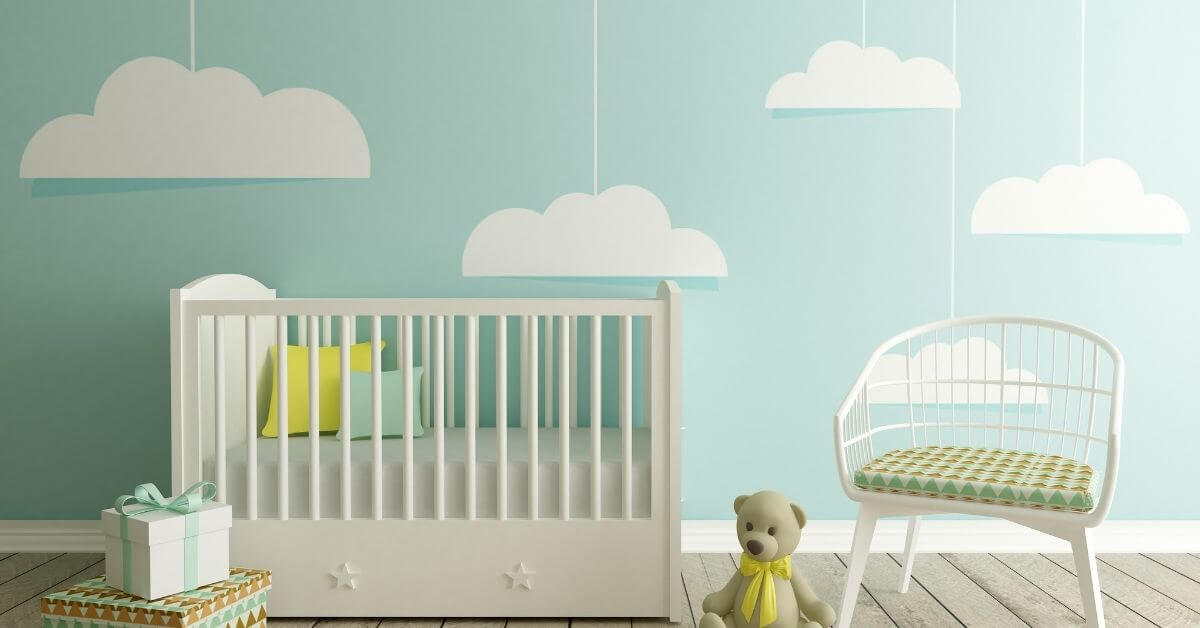 Sleep! If you're a parent, you know there's nothing like it! Like a sound night's sleep, your baby wants one too (despite their nap time protests). One way to help them get cozy and catch better zzz's is to cover them with a warm, soft blanket! When is it safe to cover your toddler cutie? Read on to find out!
What Age Can You Offer a Blanket to Your Baby?
Many medical experts feel that soft bedding poses a minor threat to toddlers after a year, but many urge parents to wait until their child turns 18 months.
Sudden Infant Death Syndrome (SIDS) is a scary phenomenon for parents because it is thought to be associated with bedtime (among other causes).
Risks that increase SIDS are:
overheating
bed-sharing
sleeping in the wrong position
lying on a soft, fluffy surface
All of these elements can block a baby's airway.
However, once your toddler can change positions and pull themselves up, they generally aren't at risk of smothering or breathing difficulties.
After one, you can include a blanket to be brought into the crib and still maintain a safe sleep environment
Hot Sleep Tip:  Wait till your toddler is over a year to introduce a blanket
How TO COVER YOuR Baby with a Blanket at Night
Ready to cover your baby at night?  (Well technically, a baby can be over one year too!)
It is suggested to keep the blanket loosely draped over your toddler's torso. Never tuck your child in tightly, restrict their movement, and never place the blanket near their neck or face.
Generally, because your toddler has stronger motor skills, they can remove a blanket from their body or face when they feel hot or trapped if the blanket creeps up. On the other hand, a baby would not have the strength or coordination to do this yet.
When can A toddler sleep with a pillow?
When you introduce a blanket to your toddler, you can also introduce a pillow since the AAP states that it's safe to allow things in your crib after age one.
Introducing a Pillow Is Similar to Introducing A Blanket:
Allow the pillow inside the crib. You can show your toddler the pillow and place his head on the pillow to show him how it works.
Suppose your child shows no desire for the pillow – no stress! Keep it in the crib, and one day he may become interested.
What Kind of Blanket Should I Introduce to My Toddler?
When introducing your baby to a blanket, keep it soft but lightweight.
Please stay away from wool or wool blends because they retain heat.
Think pure cotton or a muslin blend for your toddler's first blanket. These blankets have breathability to them, and they get softer with every wash!
Materials For Toddler's First Blanket:
Cotton
Fleece
Muslin Blend (Aiden & Annais make great breathable Muslin blankets)
Materials to Avoid for Toddler's First Blanket
Sizing For Your Toddler's First Blanket
Google crib-sized blankets when searching for your toddler's first blanket. You want to find the right-sized blanket and not one that is too big or too small.
You don't want to find a blanket that would fit a full-size or twin bed since it's likely too big for your toddler's crib.
The typical size for a crib blanket is 40 inches by 50 inches.
Tips for Introducing a Blanket:
Don't play hiding games with the blanket-always teach your toddler never to cover their head or face.
Show them how to remove the blanket if they get too warm overnight.
Wash any new blankets before bringing them into a crib or toddler bed.
Teach your child to never wrap a blanket around their legs, ankles, or wrists. Blankets should always be placed flat over the tummy area.
Don't place a blanket in a crib with a swaddled toddler.
Conclusion
You love to sleep with a blanket, and now your toddler can and will too! It's no surprise that you want to keep them safe. Consider these tips and topics to ensure a safe slumber for your growing toddler.